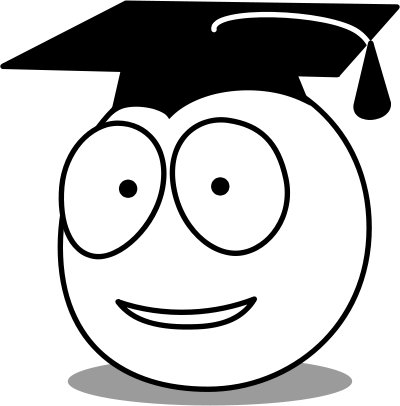 Hello, friends. Do you know what I did last month? I will tell you what I did last month.
I FRIGGIN' GRADUATED!
You may now address me as Master Ingram, but it is not required.
Holy balls, it feels weird to be finished with school. Congruent with graduating, and as part of my final project, I finished writing the manuscript for
All Good Children
, a dystopian horror novel I've been working on for over three years. Completing both of these things at the same time has me feeling...I don't know...empty, in a weird way. I HAVE SO MANY FEELINGS!
So. Two huge parts of my life have come to a (exciting and satisfactory!) close. What's next?
Well I'm looking for an agent and continuing to send out short stories. I'm writing less but trying to be okay with that (permission to take a break, please!). And, uh, I don't know. Figuring it out as I go. It's fun and scary and amazing and overwhelming. Here is a picture that represents my feelings right now:
Goddamn I wish I could marry that baby. But not in a pedo way. No pedo!
GUESS WHAT ELSE??
Eat Your Heart Out
snagged itself a couple of tasty reviews over the past weeks!
The Bay Area Reporter
says, "With a dry wit and a sense of the absurdity of the situation (zombies? In the middle of Ohio? Who would notice the difference?), author Ingram keeps the action brief and the tale short enough to avoid indulgence. It's a romp you can sink your teeth into."
Rue Morgue Magazine
proclaims: "This is a clever character study splattered with recognizable horror tropes, in which the heroine confronts not merely zombies but herself, resulting in a tightly paced, humorous tale about the perils of being emotionally repressed and menaced by the undead."
The generosity and kind words of these two reviewers makes my heart go VRREEEEEEEEEEEEE!! (that's a good sound. my doctor might disagree.) (BrazenHead has a dedicated page for
EYHO
here
)
The Goldie Awards are this weekend! THEY ARE HAPPENING RIGHT NOW. I hope everyone is having an excellent time at the convention, and I wish I could be there! Good luck, everybody!